Stats & Stories of Low Inventory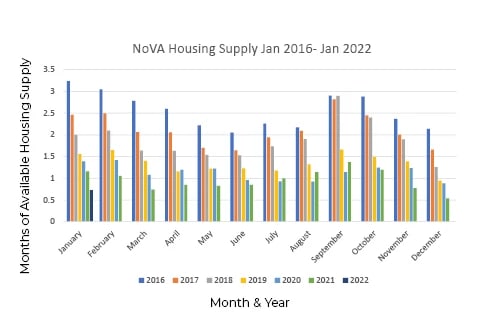 There has been a lot of buzz over the past few years about the state of the housing market. And the phrase "low inventory" pops up often. But what does that mean exactly? What do the statistics say? And with home value higher than ever, where are all the sellers?
Housing Supply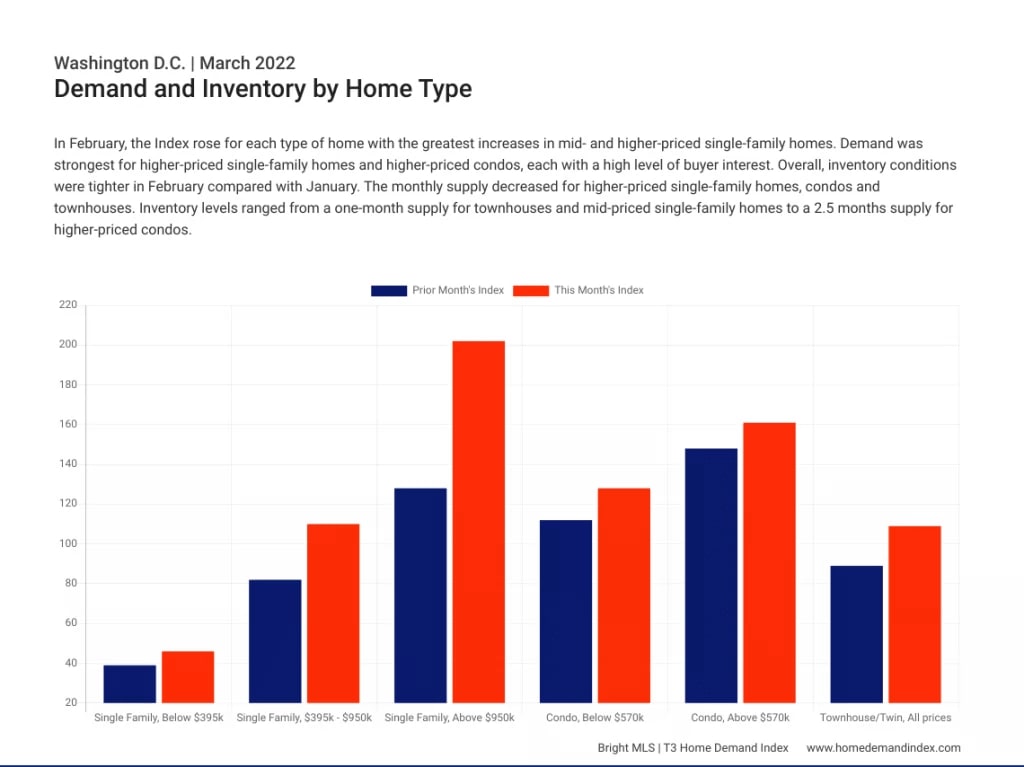 Housing supply is measured by calculating how many months it would take to sell the current housing inventory based on current demand. It has a usual fluctuation based on the seasons. Usually, it is higher in the Fall and Winter when less homes may be on the market, but demand is also lower. And the months of supply tend to be lower in the Spring and Summer, when demand goes up.
But taking a look at the chart above, with the stats for Northern Virginia over the past 5 years, you can see that the housing supply from year to year has dropped drastically. The supply for January of 2022 is on par or lower than the supply in some of the most in-demand months of 2020 or 2021 (March to June).
Breaking it down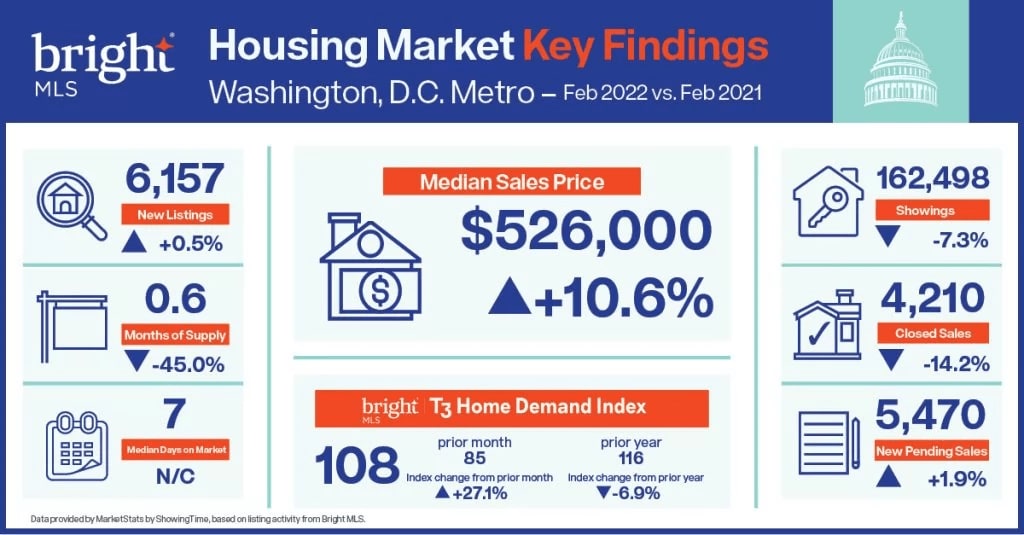 This chart shows us more specifically where buyer demand is concentrated. In NoVA, professionals who can work from home have been in the best position to buy now and over the past couple of years, so inventory of high value single family homes and condos has continued to shrink.
Sellers with homes in those categories will find that they are able to get the best price for their home. Homes that sell in those categories usually have several good offers to choose from. Selling now has never been easier, and with the right realtor, sellers can find the offers that work best for them.
Key Findings
Let's zoom in on a different angle. This chart shows that the amount of new listings is ever so slightly higher between February 2021 and February 2022. But due to demand, the months of supply is down by 45%! And the median sales price of a home has subsequently risen over 10%. Sellers are in a great position to not only sell, but the way that the market is trending, any home they buy after selling, will also continue to increase in value.
Buzzy phrases like "low inventory" and "months of housing supply" don't have to be incomprehensible realtor jargon. Looking at statistics can give sellers and buyers a good look at when is the best time to jump into the housing market. And now is a great time! If you have any more questions about housing statistics or when is the best time to sell,
contact Geva and Jane
.