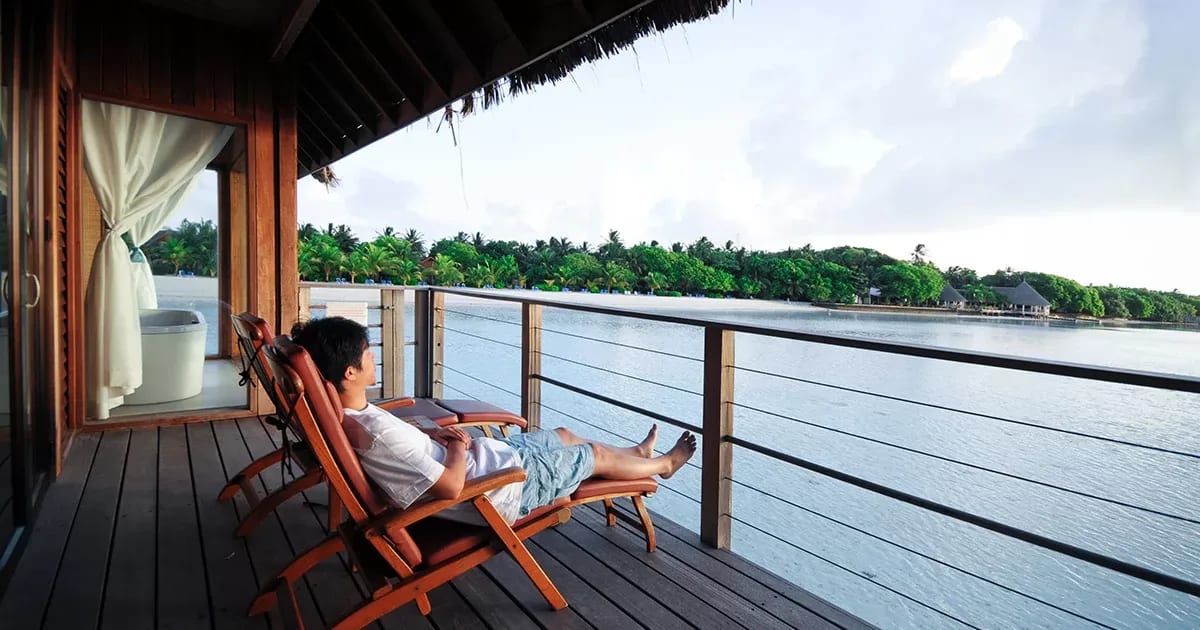 Summer might be coming to an end, and sometime this season you might have thought, "I wish we had a home in the mountains". Or maybe, you're thinking of the beach, somewhere deep in the forest, or perhaps a condo in NYC. Regardless of your Summer plans, you've probably thought at least once how you wish you could just get away. Many of us do; we dream of an escape, a place to let everyday hectics go. Second homes or vacation homes can often be quite daunting. There is a lot of uncertainty and many of us have questions we don't have the answers for. "Is this a smart financial decision?" "Where would we look for a home?" "How often would it be used?" "Can I rent this out?" If you're thinking of a second home, we we have developed a starting line we believe can make the decision a bit easier through our expertise, knowledge, and experience.
1. The Costs
The biggest consideration to factor are the costs. How much does it even cost to purchase a second home. Are you in the right financial place? Can you manage a second mortgage, second set of utility bills, property maintenance? These are all just some of the factors to consider. While various properties will all come with different requirements, you need to be ready to not only dish out additional monthly expenses, but emergency funds, traveling expenses, and so on.
Purchasing
To purchase a second home, you'll need to consider a down payment. This could be anywhere from 10-25% depending on the loan. You'll also have to consider closing costs which averages around $6,000.
You'll also need to consider what and if you can afford a second mortgage. What is the maximum payment you feel comfortable spending? A fact to consider is that mortgage interest rates are typically higher than first mortgages. Due to the risk of having a second property, lenders need to ensure more security is in place, i.e., higher interest rates. On average, interest rates of second mortgages tend to be a quarter to 1% higher than first mortgage rates. While at first this doesn't seem like much, over 15 to 30 years, this amount adds up.
Additional Expenses
A second home means a second set of utility bills, maintenance expenses, insurances, and taxes. According to SmartAsset.com, experts claim that you can expect to spend 1% of the purchase price in maintenance expenses. You could also consider the "square-foot rule" suggesting you save $1 for every square foot. For example, If you have a 1,600 SQFT vacation home, you'll need to save $1,600 annually for maintenance expenses. When looking at this with your primary residence; if you have a 3,000 SQFT home, you'll need to save almost $5,000 annually for both properties.
While these are just some of the considerations, we consider speaking with a financial advisor or real estate agent to consider if you're in position to purchase a second home. We are happy to assist with any questions you have or go over the process with you.
2. The Location
Location is a huge consideration to factor. Is there an area you love? Somewhere with sentimental value or have you moved away from your home state and want someplace to come back and visit? Are you going to rent or AirBnB out the property? If you are deciding to rent/AirBnB the property, you will need to consider your location more carefully. You will want a property within a destination that is desirable. Either on the beach or with easy access to a beach, close to hiking or biking trails, nearby popular cities, etc.
If renting is not something you are considering, you need to choose a location that is someplace you love and can come back to often – and for the next several years. It should also be a place you've spent a decent amount of time in. A place where you have familiarity. Look at the amenities, does the location match your expectations, will this provide everything you are looking for and more? You might also want to ask yourself how often you plan on visiting. If you're thinking of using your second home every weekend, it is smart to consider a home closer to your primary residence. If you don't mind visiting every few months, then you can be more flexible.
3. The Renting Considerations
Renting out your second home requires much more consideration and often comes with stricter restrictions. While a great way to make up your mortgage and monthly expenses, there are many reasons why people choose not to rent out their second home. If you can only visit your home a few times a year, renting can be a smart choice. Financially, it can lessen the blow on you, but you still need to consider your budget as maintenance and emergencies can often arise. You will also need to have a plan of managing the property, drawing up any leases, finding suitable renters and so forth. Renting comes with its own pros and cons and each should be thought about heavily.
If you're thinking of a second home, we are here to help. We understand how stressful the process can be and whether you have questions or are ready to start the process,
contact us
today.