Arlington County Fair: A Celebration of Community Spirit
Every summer, as the sun shines brighter and the days grow longer, the heart of Arlington pulsates with the vibrant and spirited energy of the Arlington County Fair. This isn't just any summer event; it's a tradition, a legacy. For over four decades, this annual extravaganza has been the talk of the town, offering a delightful blend of entertainment, education, and community engagement.
This year, the fair is not just about fun and games. Embracing the theme "A Fair for All," it's a nod to the vibrant and diverse community that Arlington represents. As a proud member of this community, Varity Homes is not just excited but absolutely thrilled to share the details of this iconic event.
A Glimpse into the Fair's Rich History
Let's hop into a time machine and travel back to the 1970s. The world was changing, and so was Arlington. Established during this transformative decade, the Arlington County Fair started as a small community event. Today, it stands tall as one of the largest free events in Northern Virginia. This meteoric rise is a testament to Arlington's unwavering commitment to fostering community ties and celebrating its rich, diverse culture. The fair might have seen many seasons, but its core essence remains untouched: a heartfelt celebration of community spirit.
Event Details: Don't Just Mark, Circle Your Calendars!
Get ready to block off some dates because from August 16th to 20th, all roads lead to the Thomas Jefferson Community Center, located at the heart of Arlington at 3501 Second Street South.

What to Expect?
Live Entertainment: Think you've seen it all? Wait till you witness the eclectic mix of performances, from indie bands rocking the stage to traditional dance troupes that tell a story with every move.
Educational Exhibits: Take a journey through time as you dive deep into Arlington's illustrious history, get enlightened about its pioneering environmental initiatives, and explore various community projects through interactive displays.
Amusement Rides: Whether you're seeking an adrenaline rush or a calm, scenic view from atop the Ferris wheel, there's a ride tailored just for you.
Local Artisans and Vendors: This is your chance to discover hidden gems. Unique handcrafted items that tell a story, and in buying them, you support the local businesses that are the backbone of Arlington.
Culinary Delights: From sizzling local delicacies to flavors from around the world, there's a gastronomic adventure waiting at every corner.
And that's not all! The fair promises a grand opening ceremony, a plethora of competitions to showcase local talent, a dedicated zone for kids, and as the sun sets on the final day, a closing ceremony that promises to be grander than ever.
While the fair throws open its gates to everyone for free, some rides might have you reaching for your wallet. But hey, the Outdoor Stage and Kids' Court? They're on the house!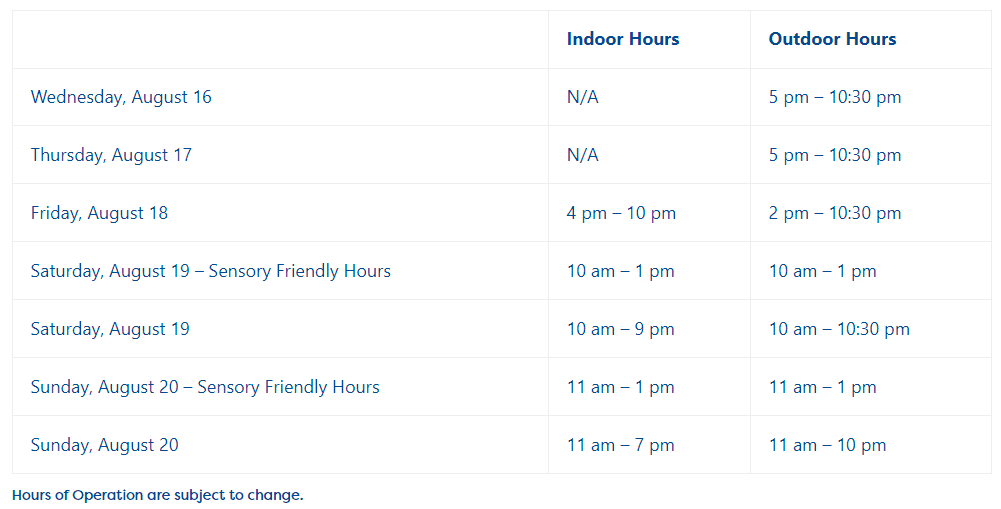 Going Green, the Arlington Way
The Arlington County Fair isn't just about fun; it's about responsibility. With a focus on eco-friendly practices, recycling initiatives, and promoting sustainable transportation for attendees, the fair is setting a gold standard for green events.
Varity Homes Celebrates with You
At Varity Homes, we believe in the power of community. Events like the Arlington County Fair are a reminder of the magic that happens when we come together, celebrating our shared values and creating memories that last a lifetime. As you explore the fair, remember to look out for properties listed by Varity Homes, Geva and Jane. We're here to help you find your dream home in this vibrant community.
Wrapping it Up
The Arlington County Fair is not just an event; it's an emotion, a celebration of Arlington's heart and soul. So, whether you've been an Arlingtonian for ages or have just moved in, come, be a part of this grand celebration. Let's make memories, let's celebrate Arlington. See you at the fair!