Arlington Residential Architecture
At Varity Homes, we have worked with all types of Arlington residential architecture. From Bungalows in Clarendon to incredible Colonials in Arlington Ridge; we have seen them all.
Whether you're buying or selling, knowing the style of your home is important. It can help guide the remodeling process, provide an insight on your (re)selling value, and offers the best way to decorate.
While many homes styles are easily distinguishable, all homes are uniquely built and not one blueprint fits another. In fact, there are several styles which can not be easily defined. For example, Contemporary vs. Modern architecture. What is the overall difference or similarity and how can you distinguish between the two? Not too mention, many builders and designers are beginning to blend styles making architecture that much more difficult to define.
If you're curious about the most common residential architecture in Arlington, follow along as we breakdown each style.
Colonial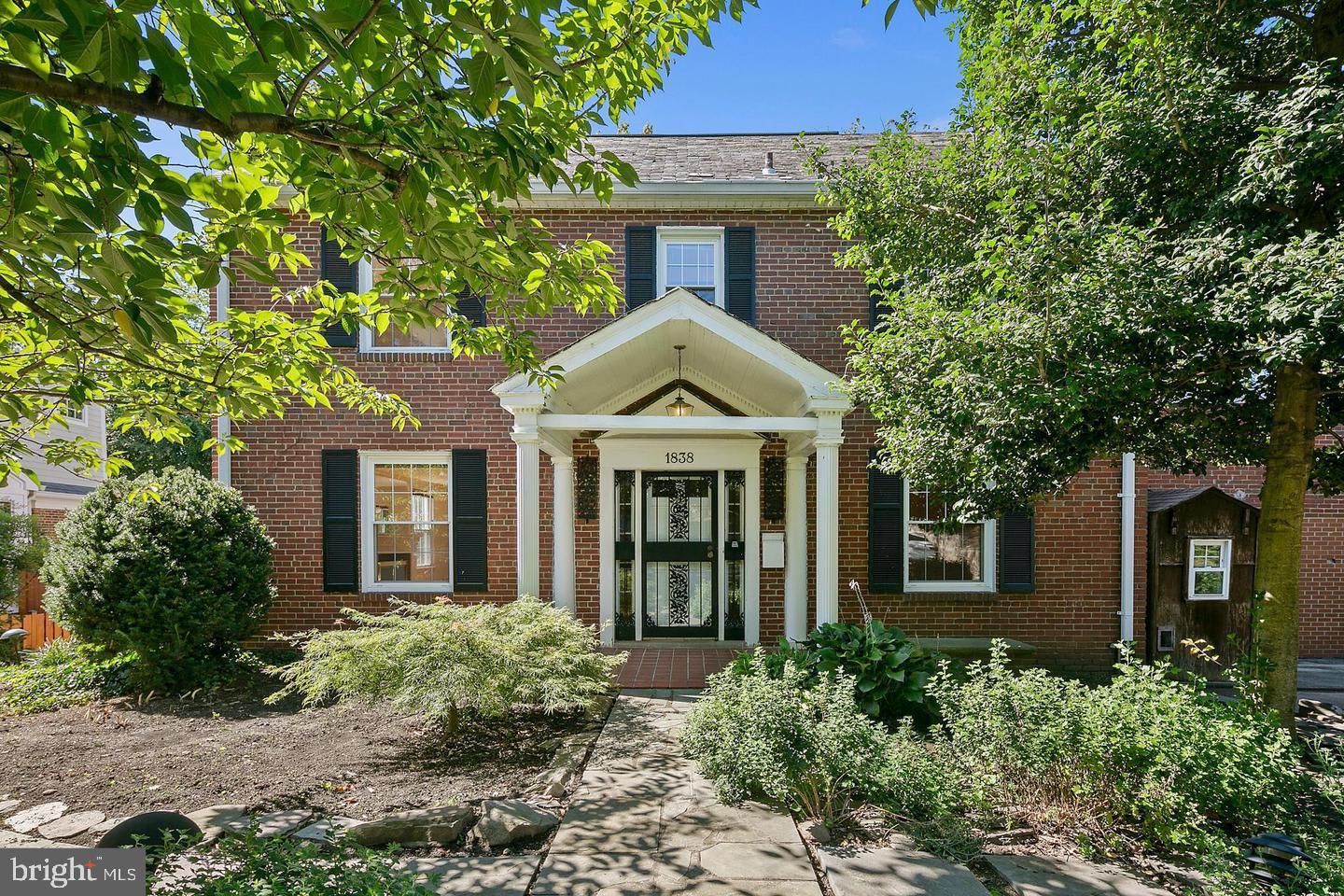 It may be no surprise that Colonials are by far the most popular architecture in Arlington, or the Washington-metro area. Colonials are beloved for many reasons; patriotic in nature, symmetrically pleasing to the eye, and formal without being informal. Rectangular and minimalist in shape, the Colonial dates back as early as the 1600s. Built primarily from brick, wood, or stone materials, this style has steep roofs with gables and a centralized entryway with windows on each side and placed symmetrically across the second floor. Remerging in the 1990s, the Colonial has since become a parent to a variety of styles. A popular option across the area is the Dutch Colonial, known for its gambrel roof.
Cape Cod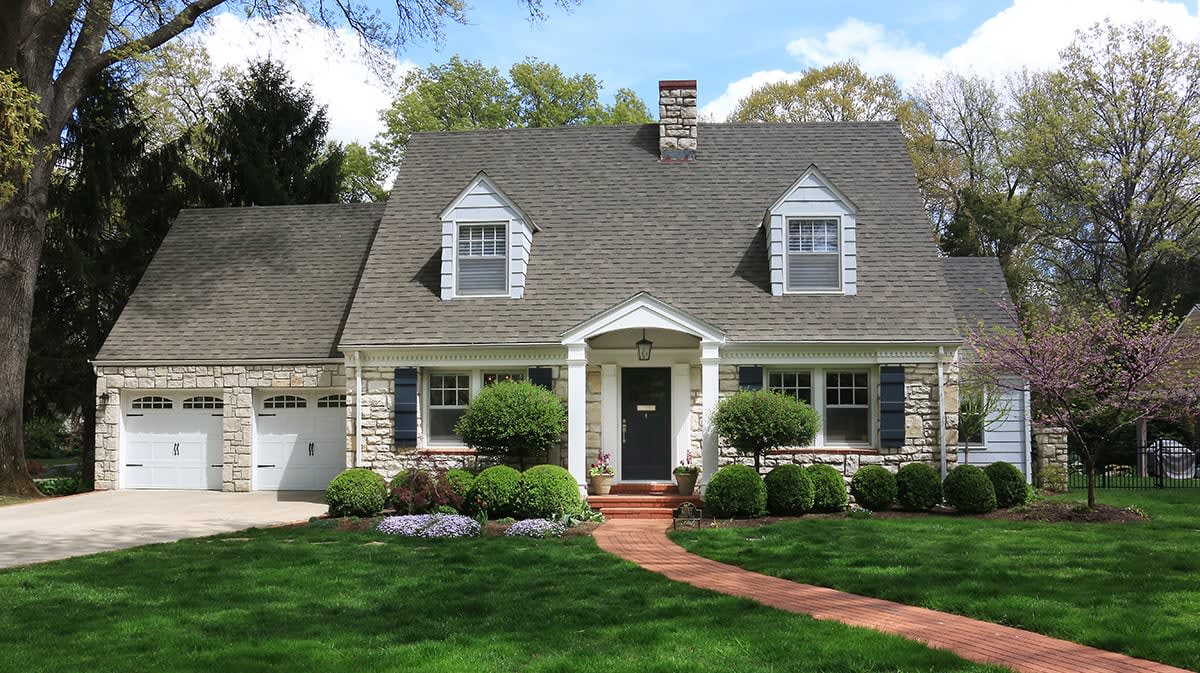 An American classic is the ever charming Cape Cod originating in Cape Cod, Massachusetts. Sporting a simple structure with wood shingles, brick, stone, or siding - this symmetrically pleasing style features a centered front door with two windows on each side. Notable features are the steep roofs with shallow overhangs, and a centered chimney with dormers on each side. Moving into the interior, Cape cods are often recognized for having a centralized staircase, kitchens located toward the rear of the home, and bedrooms on the second level. With modernization, many Cape Cods feature asymmetrical additions allowing for more living space.
Craftsman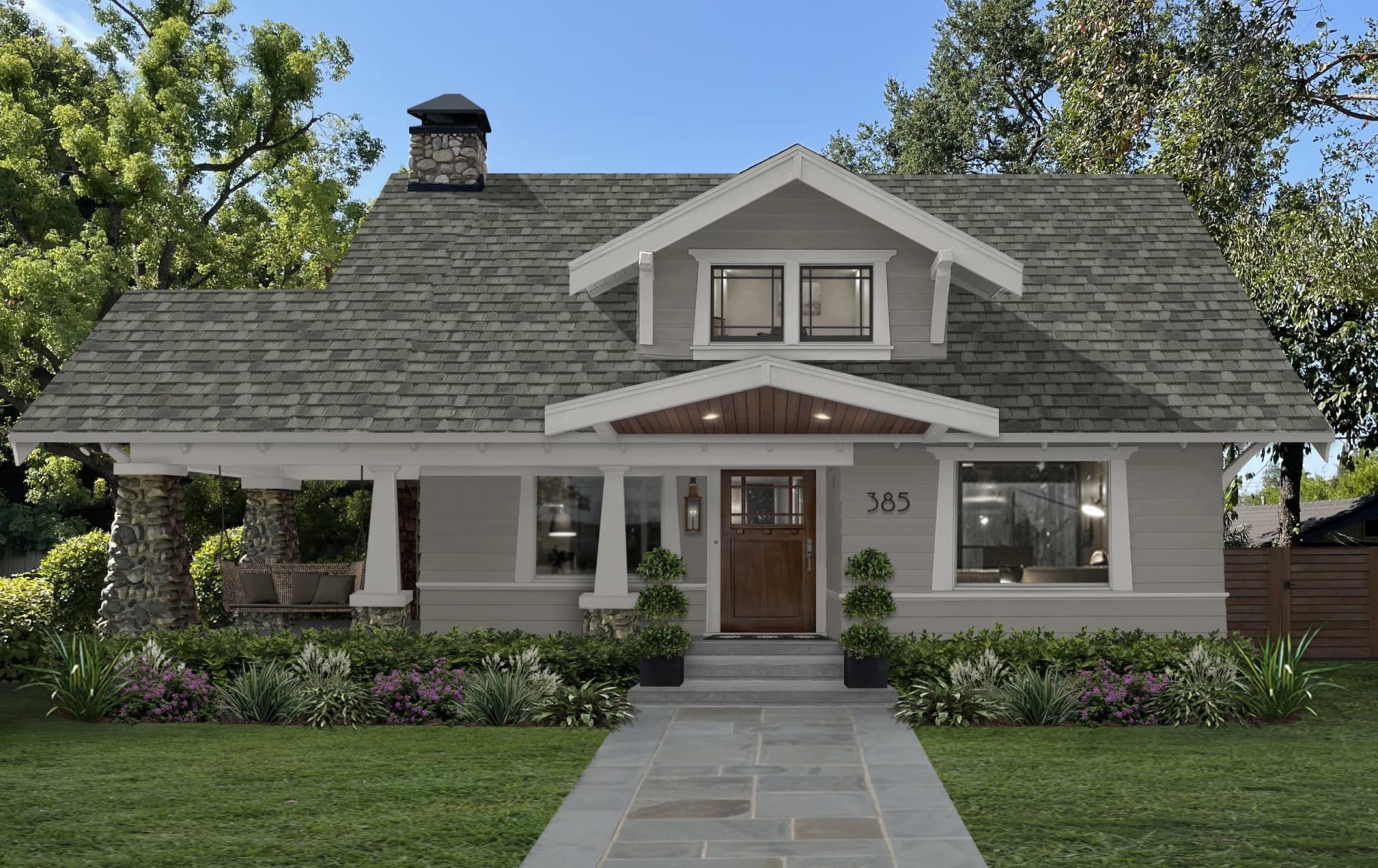 Making a recent comeback are the 'elevated Bungalows' known as Craftsman. This home style originated in Southern California and features wood or stone siding with low pitched roofs and overhanging eaves. Exposed trusses and wood beams, with full or partial covered porches make this home style loved throughout many. Natural build materials make for a more environmentally friendly home and the interior often features built-ins such as nooks, window seats, bookcases, and fireplaces.
Modern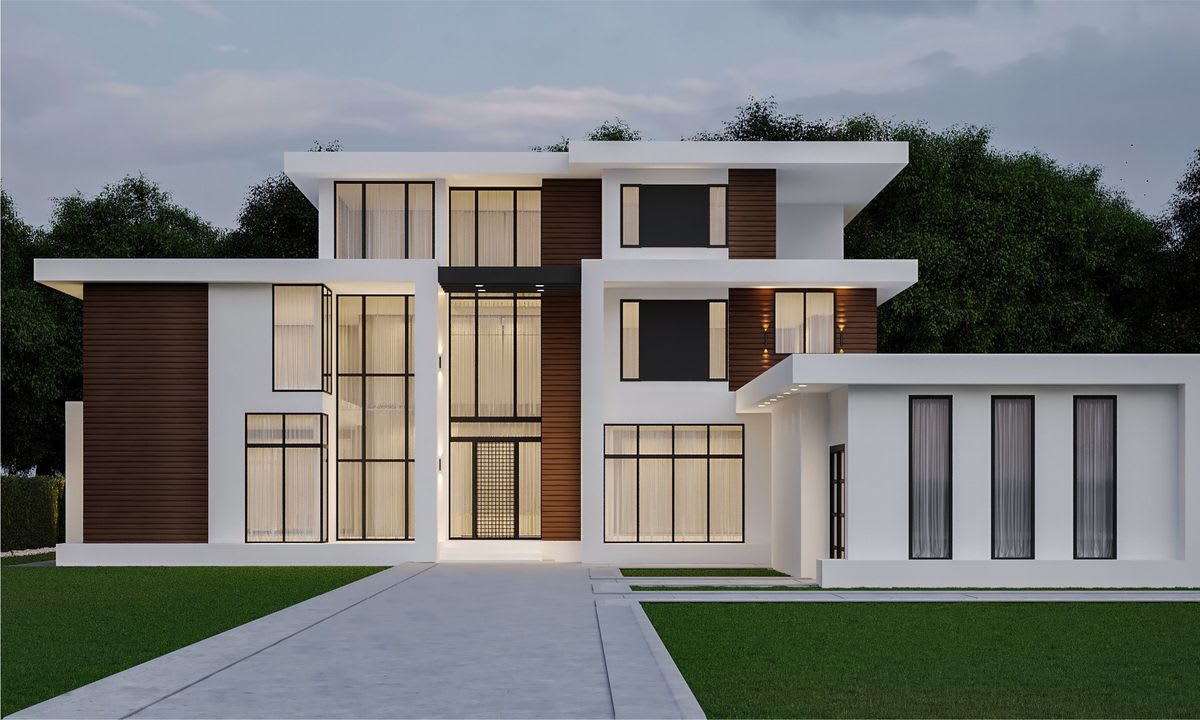 Inspired by the early to mid-20th century, right around the 1920s - 1970s is the Modern architecture, not to be confused with Contemporary architecture. While there are similarities between the two, they do have vast differences. Modern architecture is categorized by having a neutral color palette with natural elements such as wood, leather, and stone. Streamlined silhouettes, strong and clean lines, with a vastly crisp feel. Modern architecture focuses on having balance throughout the home.
Traditional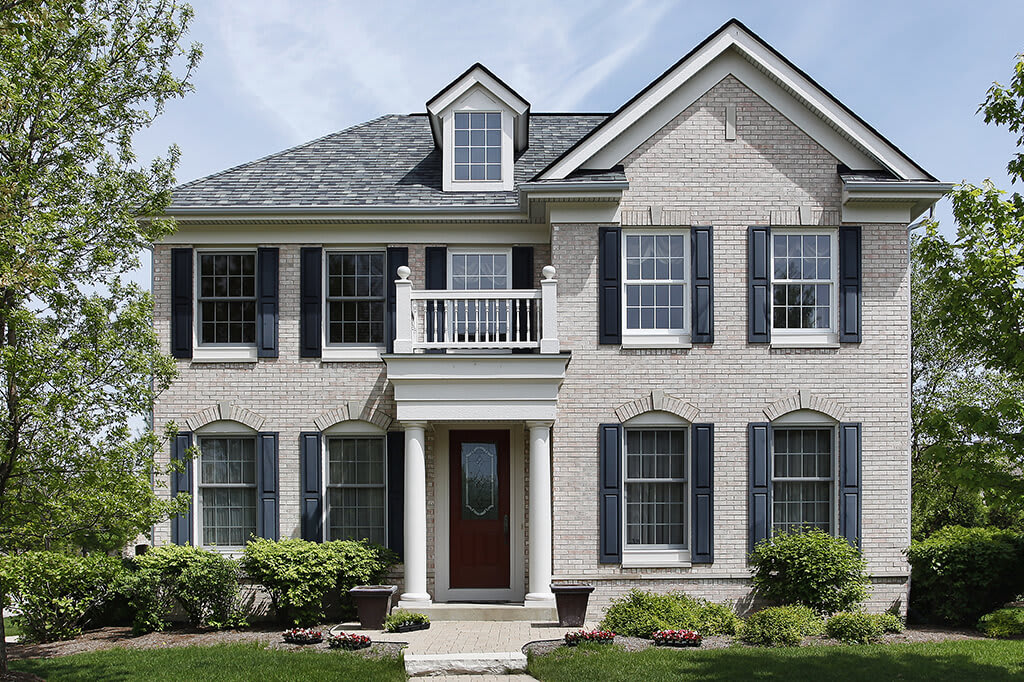 Mixing classic elements with modern design is the Traditional style. Loved by many, this architecture truly blends the best of both worlds. Featuring simple rooflines and symmetrically spaced windows, this home combines architectural styles and has traditional elements; two stories, defined living/dining space, bedrooms on the second level, and a basement. Traditional homes have no size or shape guidelines and can be catered to your personal taste.
Contemporary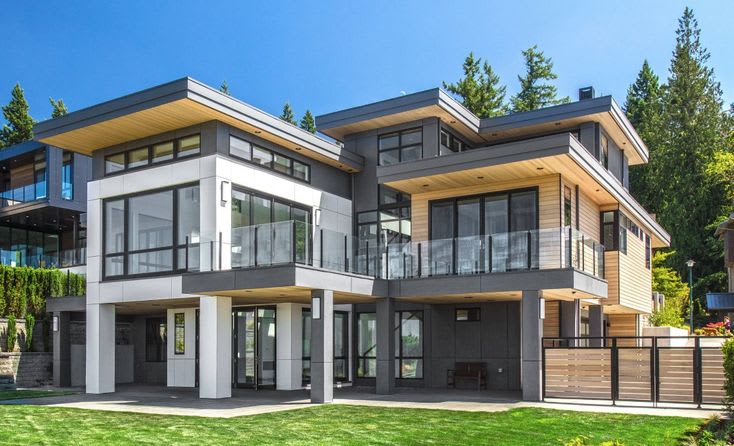 Currently popular and trending in the interior design world and an overarching term of different design styles is Contemporary architecture. With a strong emphasis on natural and local materials, this home style offers large windows, an asymmetrical facade, and is often irregular in shape. This home style is built for the trendy, has an open floor plan, and blends design elements.
Bungalow

Perfectly intimate is that of the quaint Bungalow. Known for its simple design and use of natural materials, this smaller home offers a great sense of privacy. The Bungalow has low sloping gable roofs and front porches, known for organically blending the indoors with the outdoors. A warm and informal interior consists of living space typically on the main floor, open floor plans, smaller closets, and built-ins, such as cabinets and shelving. Due to the covered front porch and limited natural light, Bungalows are notorious for being darker and those living or plan to live in Bungalows should take this into consideration.
Real or A Kit?
That's right; if you're looking to purchase a beloved older home in Arlington, you may want to ask yourself whether it's the real deal or a kit from a mail-order catalog. By the turn of the 20th century, "Kit houses" were booming in America, and Arlington was no different. Comfortable, traditional, and permanence, these "kit houses" replicated styles such as Bungalows, Cape Cods, and Dutch Colonials - architectural styles prevalent in our area. While sold under different names, Americans loved these homes as they were both convenient and cost-efficient and more than 100,000 were sold by the 1940s.
If you're living in one of these homes or have a desire to do so, Arlington Magazine features great tips on how to determine whether the Bungalow you just purchased is the real deal or a Sears House. You can read more here.