The buzz around Amazon HQ2 has been at a low rumble for the past year, but some new details have emerged. Although there are currently more than
3,000 employees
assigned to HQ2, the largest construction phase was slowed by the events of 2020. But, as announced in February, the next phase of Amazon HQ2 is a proposed redevelopment of the PenPlace block in Pentagon City. And now they are ready to give a walking tour to share with the public their plans in real space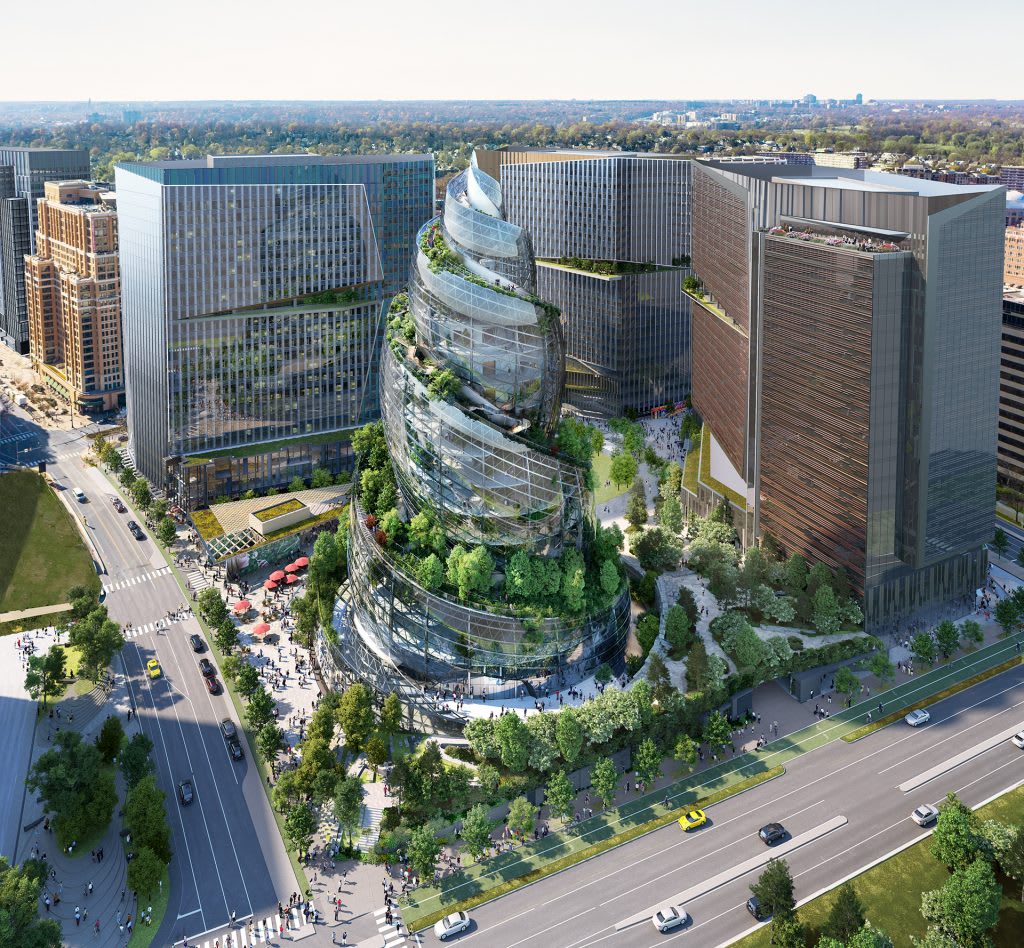 Penplace & The Helix
The proposal includes approximately 3.3 million square feet of exciting business and recreational opportunities divided across four buildings. This includes 3 office buildings with ground floor retail, but the highlight of this project is "The Helix."
Described by the project architects as "[a] one destination- and amenity-focused building [with] a unique biophilic double helix structure with plantings native to the Mid-Atlantic region." This building is designed to "offer a variety of alternative work environments for Amazon employees amidst lush gardens and flourishing trees native to the region." And it won't be exclusive to Amazon employees! There are plans for The Helix to occasionally be open to the public on the weekends.
You can take a
virtual walking tour now
, or take a walking tour in person on October 28th, starting at 4:00 pm and experience a presentation of the full scope of the project on the land where it will exist.
Real Estate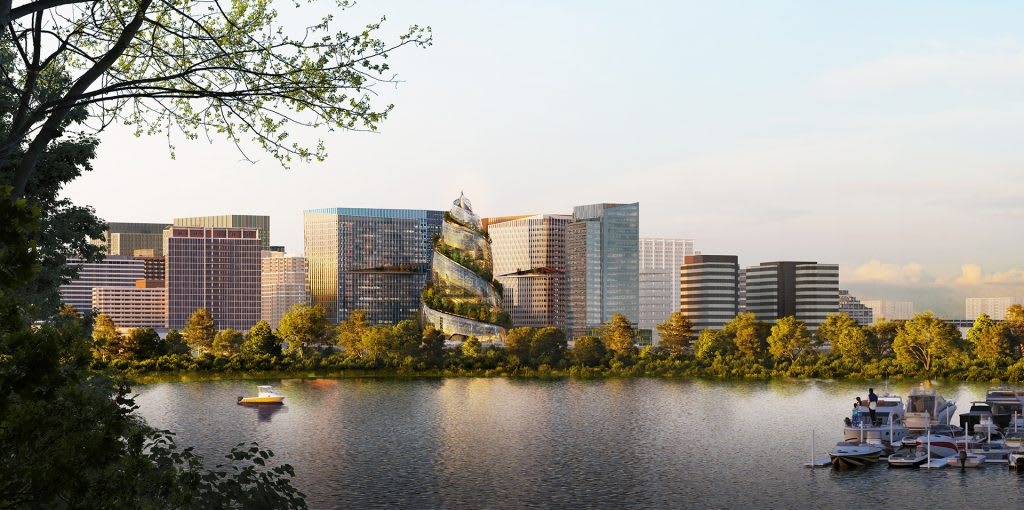 Real Estate
While there are still only 3,000 Amazon employees in the area, that number has been growing steadily, with Amazon still promising to bring around 25,000 jobs in total. And while the pandemic has caused some shifts in the workplace, with many employees working from home, Amazon is still planning on creating and using the HQ2 space for their business.
But some experts predict that post-pandemic workplaces will be more fluid, with employees working from home some days and coming in to the office only for meetings on other days. This means that incoming employees will be looking for homes with enough room for home office space.
Amazon has also announced recently that they have created a $2 billion dollar
Housing Equity fund
, which will preserve and create 1,300 affordable homes in the Arlington area. The fund will also create affordable housing around other Amazon locations. This will help make sure that low and middle-income earners will still be able to work and live in the area.
Author
Elizabeth Marcano, Writer for Geva and Jane Real Estate