Before You Sell or to Upgrade Your Stay
Every home needs to be shown some love from time to time. If you are thinking of selling, it's especially important to think of what needs to be done to appeal to buyers. Here are 4 simple home renovation projects to give your home a fresh look without breaking the bank.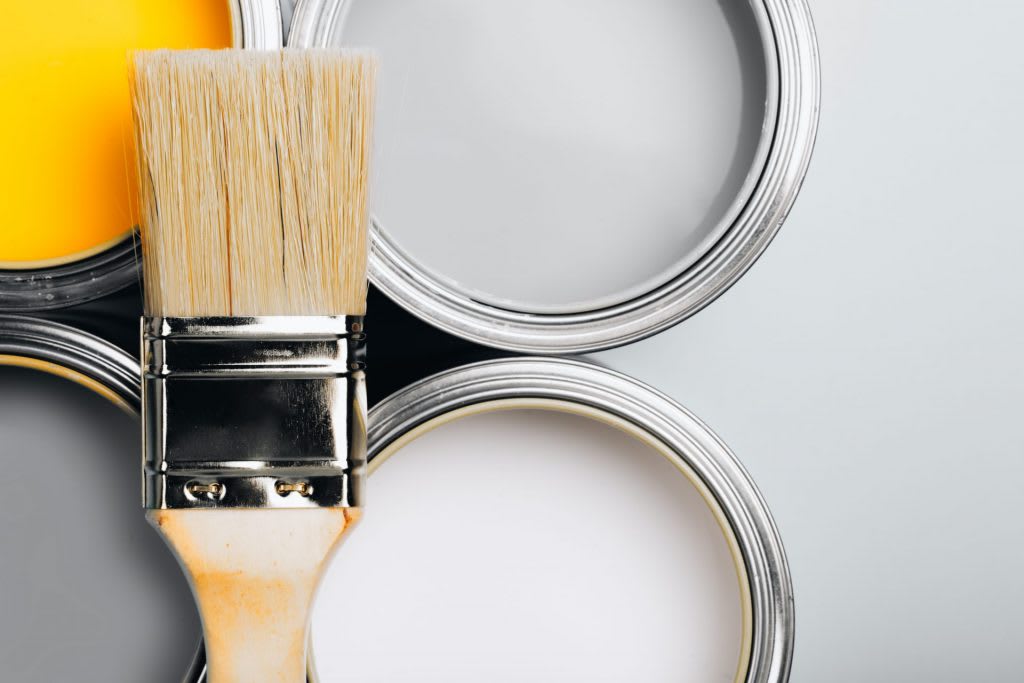 1) Painting
If you are planning on selling, painting with neutrals are always going to be your best choice. Bright whites will help to lighten your spaces and make them look and feel bigger. Cooler greys and creams are also good choices to bring a relaxing, neutral feel that will please buyers and help them imagine themselves in the home. Make sure to cover dark or dramatic wall colors.
If you are staying, consider bringing in a pop of color with an accent wall or repainting an old piece of furniture. The
2021 Pantone color of the year
, Illuminating, is a bright cheery yellow, perfect for focal pieces and accents.

And if painting the walls is too much, just painting old, outdated cabinets in your kitchen or bathroom can give the whole room a new look and feel.
2) Kitchen & Bathroom
Kitchens and bathrooms are both places where a little improvement can go a long way. If you are looking to sell, these are the best places to spend on more extensive renovations. But if you have a tight budget, or are short on time, smaller improvements can also make a big impact.

And if you are staying, even small improvements in these spaces will be more noticeable and are sure to lift your spirits.

Painting old cabinets is a great place to start. Take it one step further and replace old hardware with fresh, modern knobs or pulls. A good tip for replacing hardware is to bring the old hardware to the store so you can match sizes.
Also, adding tile accents like a backsplash or replacing an old, outdated one can be easier than you think. Many tile options come in easy to install panels instead of individual tiles and some even
peel and stick
! And if replacing isn't an option, cleaning and refreshing old grout can make old tile look much better.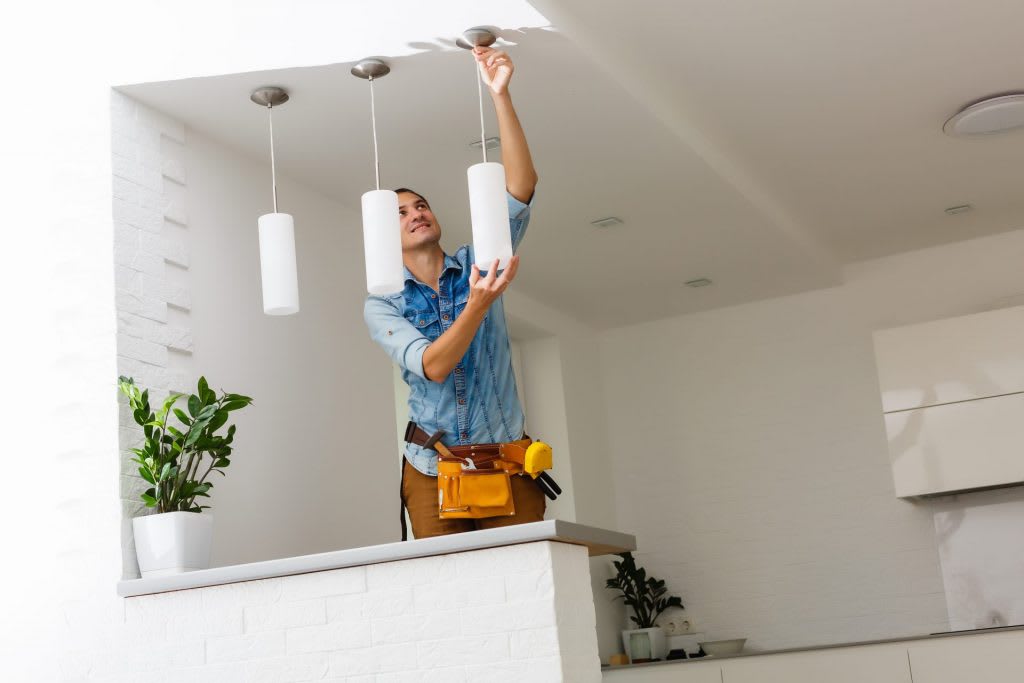 3) Lighting
Lighting can have a huge effect on mood, either yours or your potential buyers. Go around your house with a critical eye for light. Do you have bulbs that need replacing? Heavy window curtains that make your living room dim even at midday?

Replacing bulbs and buying lighter, more transparent window curtains are quick and easy fixes for a first step. Also consider adding new lamps or accent lights in darker corners of your home. LED strip lights are surprisingly cheap and easy to install in places like shelves, cabinets and closets.

If you want to be more ambitious, consider replacing old, outdated lighting fixtures with newer models, or at least models that give off more light. While this can be a DIY project for someone experienced in home maintenance, you might want to consider hiring help when working with electric fixtures, especially ones that are old.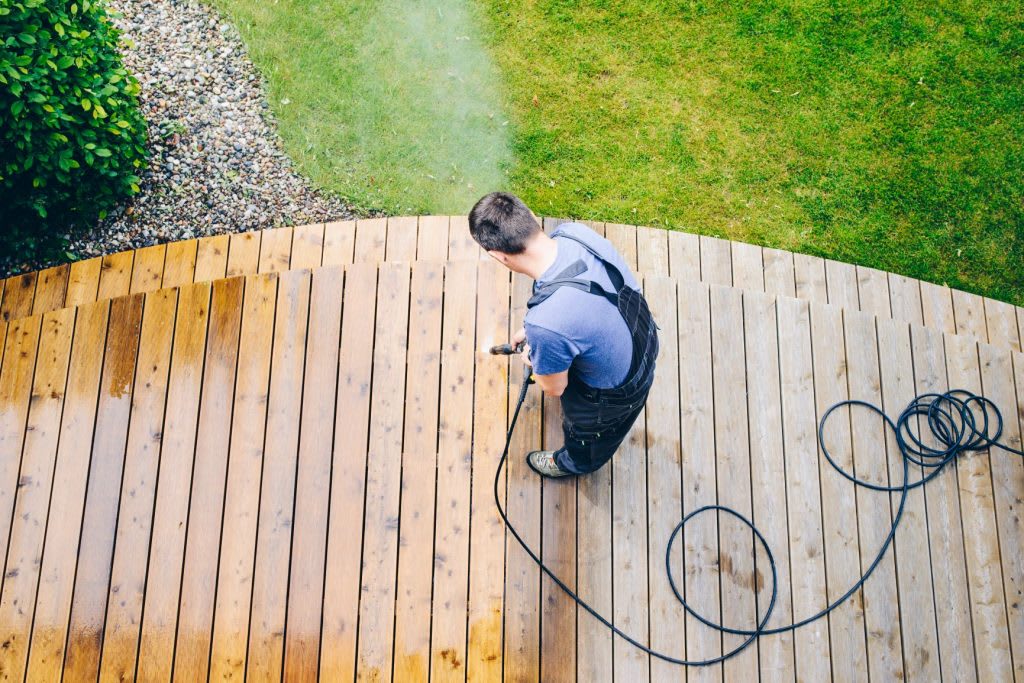 4) The Outdoors
"You never get a second chance to make a first impression" is true not just for you, but for your home. Making sure the outside of your home presents itself well from the curb to the door is vitally important if you are selling your home. And making the outdoor spaces of your home more well-kept and welcoming can expand your enjoyment of them and make your home feel bigger by adding some outside to your living space.

Renting a power washer and giving your outdoor decks, furniture, fixtures, and/or siding a good wash can make a world of difference. You might have to be careful with older elements, but power washing can make anything look almost brand new.

You might also want to consider repainting or re-staining your front door, replacing your welcome mat and adding a plant to your front step. This will make anyone who enters- including you!- feel welcome and relaxed. Adding flowers, trimming bushes, and mulching can also make a big difference to your house's first impression. Just make sure you don't add too much. A lawn can feel cluttered and overgrown a lot faster than you might think.
With just 4 simple home improvement projects, your home can be looking fresher, newer, and brighter; ready for selling or ready to lift your mood and be your sanctuary for years to come. If you don't want to tackle these tasks yourself, Geva & Jane have a list of trusted vendors who would be happy to help you out. And if you are thinking of selling, give Geva & Jane a call at
571.249.4382
to answer any questions or learn what more you can do to make your house sell in no time.
Author
Elizabeth Marcano, Writer for Geva and Jane Real Estate